Video Conferencing Suite
Are you in need of a professional space to host your online class or content creation project?
Over the years we have thoughtfully designed our space to help us work virtually. We are extending the benefit of working in our flexible, modern, and creative office space. Add some production value and simplicity to your online offering while getting some physical distance from your house in a private and secure office.
About
We provide you the professional studio rooms, tools, and technology. With easy links and setups to get you started online simply, and efficiently. Host your class with abundant natural light and room to stretch or simply bask in the glory of a quiet work space. Gain the confidence that you will organize and run a smooth meeting or online class using our dedicated Zoom rooms with professional video hardware. Enjoy the support of a tech savvy team with years of experience in remote collaboration.
Our virtual suites can support a variety of uses
Virtual Fitness Classes
Host Online Meetings or Workshops
Remote Collaboration Projects
Online Coaching
Film Professional DIY Tutorials
Telehealth
Rooms & Equipment
Our Rooms come equipped with:
Dedicated Workstation
Ready To Go Video Meeting Links
High Quality Camera
High Speed Internet
Professional Microphone
Whiteboards
Natural Light
Bathroom
Use of our Basic Kitchen
Free 2 hour Street Parking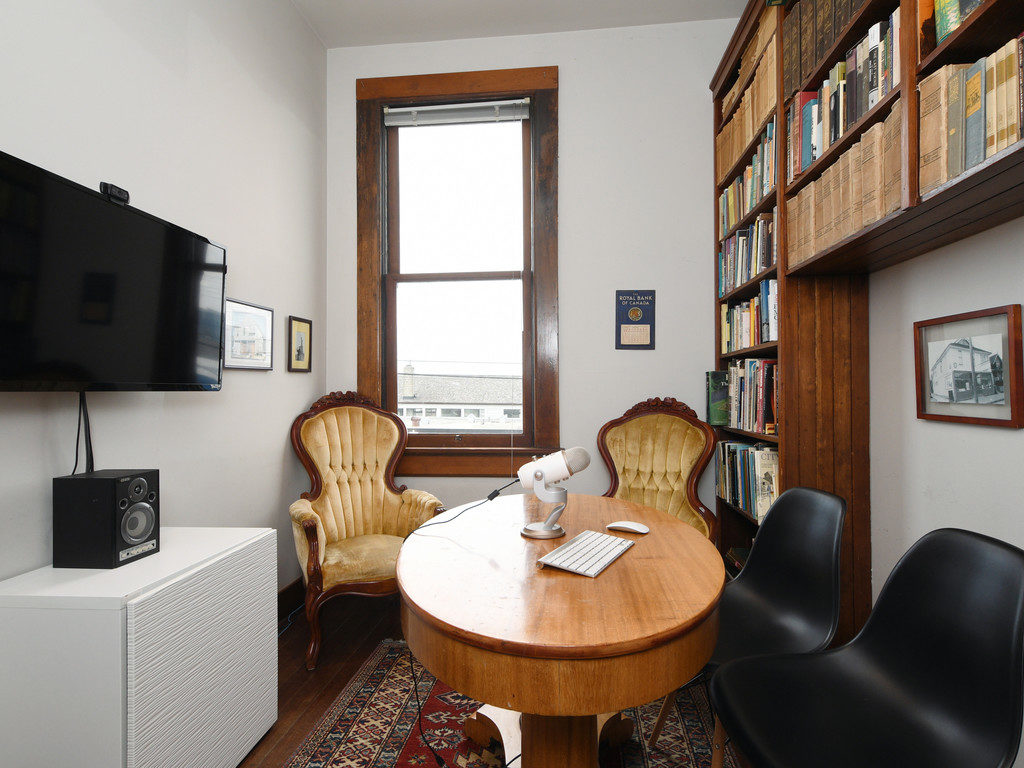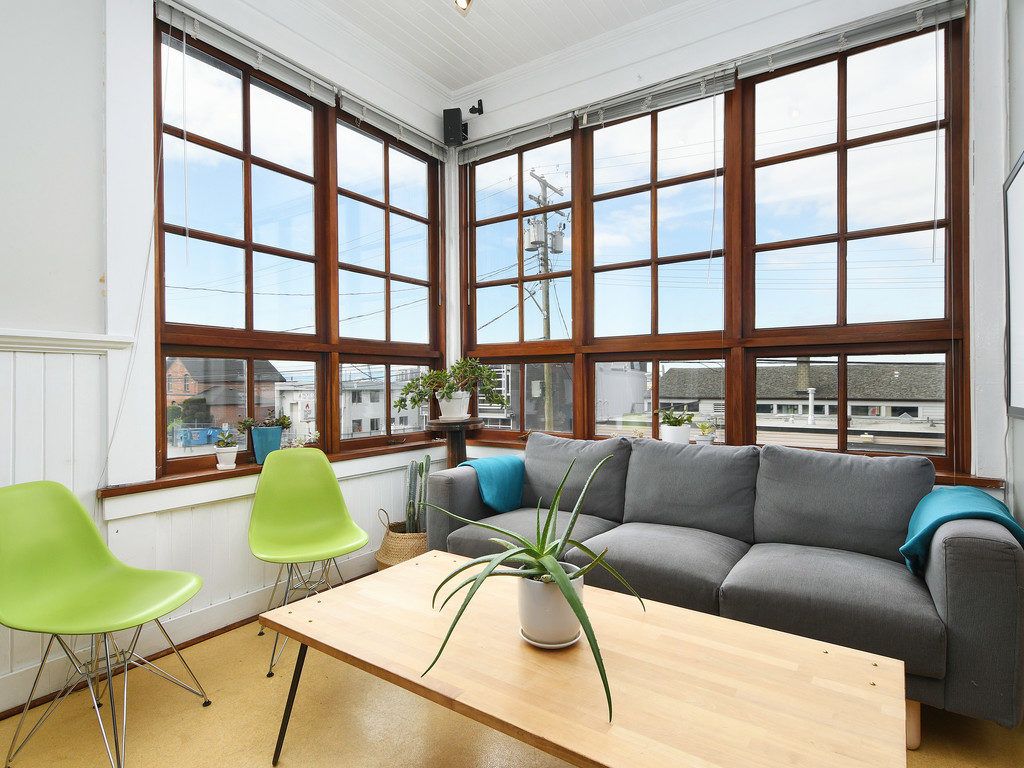 Room Rates
Hourly $50
½ Day (4 hours) $175
Full Day (8 hours) $325
15% of our proceeds will be donated to CoolAid Society at Rock Bay Landing, going towards helping those in our neighbourhood who are hit hardest during these times.
*subject to applicable taxes
Contact Us
Learn More
Message us for more details or to hear about our Covid-19 safety measures.
Fine Print
Hours of Operation: Monday – Friday 9am – 5pm
*If you are interested in times outside these hours please note there may be additional charges
We will:
Have an employee on-site to assist you
Remain at a safe 6ft distance at all times
Sterilize the room before arrival and after every use
Provide you with clear instructions for the use of our equipment
Ensure ample time between bookings
We ask that you bring your own supplies such as dry erase markers, pens and paper.